College Admission Counseling

COLLEGE CONSULTING
HS curriculum planning  – Academic record eval – Extra-curricular planning – Admissions profile assessment – Test planning & timing   MORE

COLLEGE APPLICATIONS
Major and career guidance – College selection – Getting great recommendations – Application strategy and prioritization – Essays   MORE

APPLICATION MANAGEMENT
College application assistance – Regular check-ins – Financial aid application assistance – Help from non-biased third party   MORE
Committed – Informed – Resourceful – Accomplished
TIME is your child's distinct advantage. Let's see if we're a good fit. A 90-minute Student Session with Knavigators has no future obligation. If your child works well with us, then we set up a plan to achieve their college goals. If, however, you or your child thinks you would be better served elsewhere, you have knowledge to help you along the way. Knavigators simply wants your child to succeed. Whatever it takes. All we ask is that you begin the process and give your child the advantage of as much lead-time as possible. They certainly deserve it! 
Each day erodes the ONE thing money cannot buy – TIME.
YOU HAVE OPTIONS – Knavigators empowers students to their maximum potential and works to get clients into the Top US Ranked Schools. Our exciting, engaging, and stress-free process provides clear guidance and ongoing structure. When you know where to look, a great college education can be found at more schools than expected. –  Students have a distinct and affordable advantage.
PARENTS WANT THE BEST – Parents, especially those from outside the US, have some anxiety around college admissions. They want to make certain that they make the best choices for their children's education. We consider retention, graduation rates, post-graduation employment stats, and level of academic advising. In addition, we take a look at student services, internship opportunities, career and networking potential, as well as the cost of attendance. – You are well-informed and make great choices.
ATTENTION IS KEY – When college admissions companies are big, they cannot dedicate the personal time and attention needed to keep students deeply engaged. When turnaround is slow or a company fails to respond, students lose momentum and motivation. In contrast, Namita Gupta, founder of Knavigators, has a deep sense of responsibility. She works personally with students – as diligently as is required. She makes certain her students remain focused and their deadlines are met. We showcase students in the best light possible. – So ALL their brilliance shines through.
"An investment in knowledge always pays the best interest." – Benjamin Franklin

test
ALL THE SUPPORT YOU WANT – ONLY THE AMOUNT YOU NEED
College consulting, application strategies and management, enrichment, and academic planning – to all these we bring a personalized holistic approach. As much or as little you need. We work closely with students to discover, evaluate, and apply to schools that are right for them. The college admissions landscape has changed dramatically in the past 20-25 years and the process for successful admission at your child's preferred school may be very different than expected. Knavigators brings parents up to speed on all the changes – ones that make a vital difference on your child's path to acceptance.
.
"Namita Gupta played an integral role in helping me successfully get through the daunting college admissions process. From helping narrow down my list of colleges to guiding me through the essay writing, making sure that my true character shone through, she ensured that I presented the best possible version of myself to each and every college. Moreover, she did so in a way that was always kind and thoughtful, and never overbearing – in fact, my voice became clearer and more refined in my writing after implementing her suggestions. Thanks to Namita's help, I was admitted to several elite schools and look forward to attending an Ivy League institution in the fall."  – Tara – Class of 2020
"Namita was incredibly helpful to my college apps journey as a first gen college student. The process can be extremely daunting without any help and Namita was very sensitive to those needs. With her help I was able to apply to my dream schools and got into my first choice (UCB). She will help you get into the school right for you!"  – Noe – Class of 2019
"I will be the first generation in my family to attend university in the U.S. so I was very confused about the application process and afraid that I would not be able to make the right decisions for my future. Thanks to Namita, who helped me with everything that I needed and went through this complicated process with me. "  – Tiffany – Class of 2016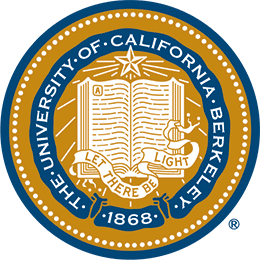 Filler