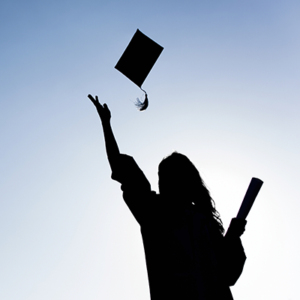 Timing is key and TIME is at a premium. We exceed expectations and provide efficient expertise. Knavigators provides turn-by-turn navigation through the college admission terrain. We often start with High School class/activity evaluation, then research "best fit" schools and ultimately relieve parent-student stress as we maintain action and accountability throughout the college application process.
You have ONE chance to get this right.
We make sure you do!
The Truth of the Matter

Getting this choice right for your child is the easiest way to save money on college! To enroll at one college, stay there, and graduate on time is the path of best outcomes and the goal for all our students.
Knavigators understands a student's needs. We travel to colleges and actively engage with college administrators at professional conferences and events nationwide. As such, Knavigaors is able to make appropriate and highly personalized recommendations. In addition to top tier schools, our comprehensive knowledge extends to the admissions process and inside track at a wide range of colleges and universities across the country.  We want your student to land a spot at a well-known, highly-ranked school – a dream school they will be proud to attend – the school in which they will blossom, thrive and succeed.
"An investment in knowledge always pays the best interest." ~Benjamin Franklin
Our Mission at Knavigators
Knavigators empowers students to their maximum potential through just the right mix of guidance, fortitude, and time management. We help students discover, evaluate, and apply to the colleges that are best for them. Our exciting and engaging process is stress-free.
When you know where to look – a great college education can be found at more schools than you expect.
When you consider retention, graduation rates, post-graduation employment stats alongside the level of academic advising, student services, internship opportunities, career opportunities and the cost of attendance – you make smart choices.
When you know how to plan and stay on track – you make great strides.
When you understand the intricacies of the application process at the school of your dreams – you have a competitive advantage.
When you are helped to be rigorous in the steps required to get to where you want to go – you succeed.
Choices Backed by Data
Our parents want choices, they do their research and their kids are their top priority in life. Parents gain practical guidance from their child's school, pour over outside resources and carefully collect, assess and apply everything that would give their child an advantage in the admissions process.
The exacting standards to which Knavigators holds itself exceeds the high expectations of our well-informed parents.
We deliver specific information and solid data on desired schools.
We have an inside track and access to information not disclosed on college websites.
We work with professionals who regularly visit colleges across the country and administrators who know the REAL story about a school's on-campus experience.
We understand the drive behind the vision our parents have for their children's education and for their future.
We listen to what the parent wants and the student needs and provide solutions that bridge any gaps that arise.
We know what it means for their child to be accepted into a reputed program at a good university.
Knavigators walks parents and students through the application and admissions process with success.
To know about a school via first-hand experience, from people who work there or from students in attendance, is one thing. This inside information is only as good as the data and research I use to back it up. It is more than just the ranking that matters. I bring to light the hidden information you need to factor into a given decision. This way,  you have a complete picture, REALLY know what is going on and can ultimately make an informed decision. I bring to the table the most COMPREHENSIVE view of what's going on." – Knavigators' Founder – Namita Gupta
Get Your Questions Answered
This adventure can be full of unknowns and questions in need of an answer. We are happy to provide clear information and answer any questions you have about our services or approach. To schedule a session or talk with us, please contact us at your convenience. Call 408-340-0021 or email us via our Contact Page.
It's time to back up choices with data and find the "best-fit" school for your child!