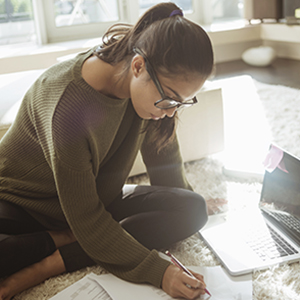 It's OKAY – there are still many things we can do in a student's Junior year!
Planning in advance of Senior year is VERY important. There is much we can do to affect your summer choices and your academic plans, including what classes are needed in your final year of high school. Many people think that their Senior year is not important, however, it is very important.
In Junior year you still have time to craft a well-balanced college list and determine the best-fit schools; ones that meet both your social and academic needs. When we begin late in the game, Knavigators' job is to start with your top-pick schools, understand what THEY want to see. We will look for things that are reflective of their mission and find ways to paint you in a light that shows you as an excellent applicant, one who will easily round out that year's class. We take whatever you have done to date and present it in a way that fills their needs and plays to your strengths.
We tease out all the wonderful things you have done, including ones that come to you so naturally to you that you don't think to mention them and present you in the best possible. We look for ways to make you and your story compelling to your top schools.
Beyond that, we carefully curate your Senior Year and make you the best YOU, you can be!
Knavigators has very creative ways to explore and leverage a student's hidden strengths and talents. Our ability to present latecomers in a way that still attracts great schools, often leads students to aspire to even greater things than they first thought possible! We even spot strengths that students can leverage in a way that makes a scholarship or grant possible.
Start with a 90-minute Student Session
This affordable 90-minute Student Session has no future obligation. If  your child works well with us, then we can set up a plan to achieve their goals!
If, after this initial session you or your child thinks you would be better served elsewhere, the information that Knavigators provides will prove extremely valuable. This vital Student Session launches you in the right direction and starts the ball rolling! By taking this first step now, you make the best use of time and ensure the best college application outcome for your child.
Experience this 90-minute Student Session you will know immediately if Knavigators is a good fit for your child.  Every passing day erodes the ONE thing money cannot buy – TIME.
We encourage you to start today. TIME is your child's distinct advantage!
Get Started Today – Sign up for a 90-minute Student Session for $300
Call or email Knavigators to learn more.