To really succeed and make wise choices in extra-curricular activities, Knavigators challenges students to think far beyond the what seems obvious to most. College admissions is a highly competitive arena and students must do more than simply find an activity they like and do it. To really stand out in the admissions process, students who find multiple avenues through which they demonstrate commitment to that ONE thing they enjoy.
NOTE – In this 90-minute Student Session we will begin to explore extra-curricular options for your child and make specific recommendations that they can implement immediately. We know which extra-curricular activities are more likely to impress the admissions departments at specific schools. Students who work with Knavigators learn ways to use their strengths and interests to stand out in comparison to other candidates.
For a kid who loves to play soccer this could, over their high school years, do the following: coach younger kids in the sport, make a presentation on teamwork and game strategy to a student assembly, learn a fun and seemingly unrelated skill that informs and improves their soccer game and then teach that skill to others, create a sharing event that brings together students from all disciplines to learn agility, partnership, teamwork, and life skills.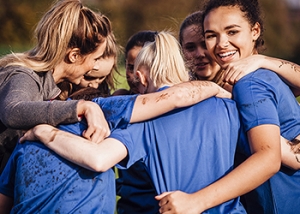 The idea here is to venture beyond mere contribution to a specific team, or skill improvement within a chosen sport. Colleges want to see that students know how to cultivate leadership experience and create a bigger context, purpose, and dimension to the things they love to do. Ultimately, they want to see that students place value on contribution to the community at large.
Knavigators knows what demonstrates leadership. We also know what weight and value your top-pick schools place upon the other important facets of a student profile. We know what attributes and experiences will add character and dimension to your application and distinguish you among your peers.
Sign up for a 90-minute Student Session for $300 and Get Started Today – Contact Us to Learn More
Much More Than Test Scores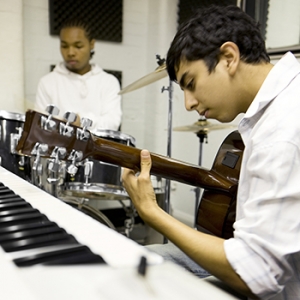 Many students do not know that colleges actively create a multi-faceted class. In lieu of a group of all leaders, admissions offices intentionally develop a well-rounded cohort. They look at a very comprehensive picture. In addition to test scores and GPA, they consider what each student likes to do, the scope of what they have accomplished to date, what niche each would fill within a given class, and who they are likely to become.
Truth be told, schools want students who will represent their school well. They seek kids who DO, because kids who appreciate the power of "doing" now, are likely to become adults who do well and do much upon graduation. Knavigators knows what colleges consider as they build that well-rounded class and together we sculpt your student into the best, most well-defined, and dynamically expressed version of who they are.
THE KNAVIGATORS DIFFERENCE – When a student knows what their top-pick colleges needs to complete well-rounded cohort, they can strategically tailor their extra-curricular activities and become a perfect candidate. Most kids focus on the sheer number of activities they do – Our students choose quality over quantity and know the specific activities will MATTER MOST to their top schools!
Sign up for a 90-minute Student Session for $300 and Get Started Today – Contact Us
This affordable 90-minute Student Session has no future obligation. If  your child works well with us, then we can set up a plan to achieve their goals!
If, after this initial session you or your child thinks you would be better served elsewhere, the information that Knavigators provides will prove extremely valuable. This vital Student Session launches you in the right direction and starts the ball rolling! By taking this first step now, you make the best use of time and ensure the best college application outcome for your child.
Experience this 90-minute Student Session you will know immediately if Knavigators is a good fit for your child.  Every passing day erodes the ONE thing money cannot buy – TIME.
We encourage you to start today. TIME is your child's distinct advantage!
Get Started Today – Call or email Knavigators to learn more.